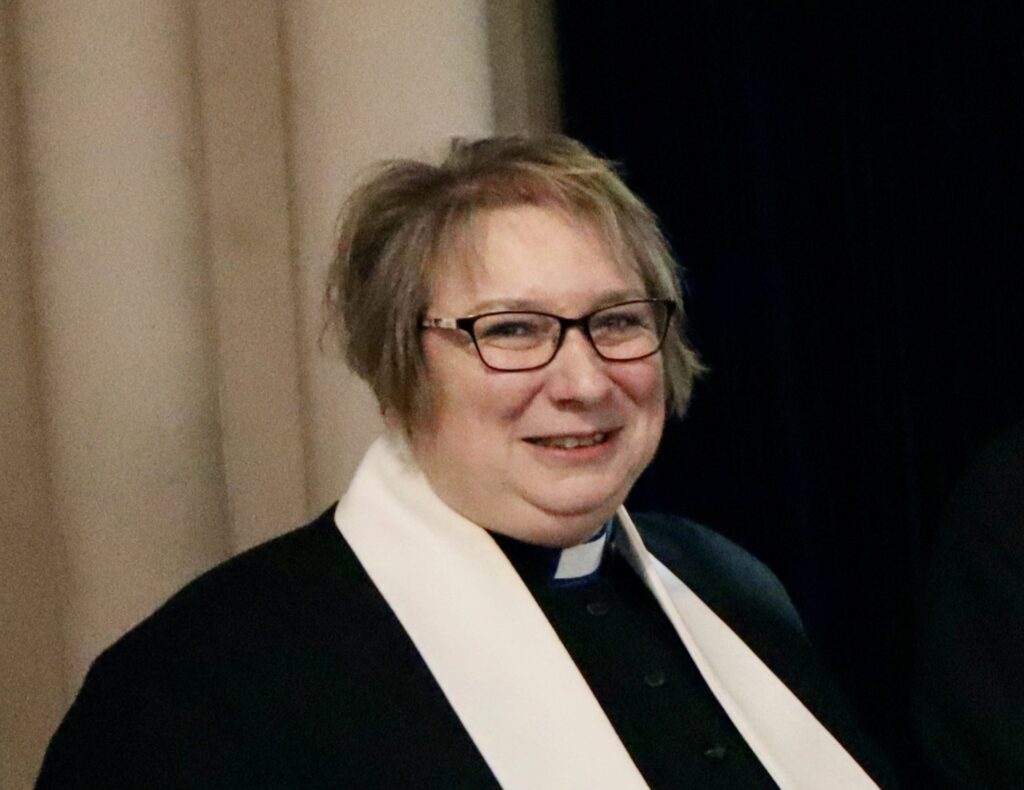 Rev MaryAnn R. Rennie
MaryAnn was ordained in 1998, and prior to her call to Dunfermline Abbey was minister of Macainsh Parish Church in Lochgelly until 2002, and then St Anne's Parish Church in Corstorphine, Edinburgh from 2002 until 2012. She was inducted as the minister of Dunfermline Abbey in September 2012.
Born in Edinburgh and educated at Boroughmuir High School, on leaving school MaryAnn worked for 3 years for the Bank of Scotland. In 1990 she began studying for a BD at the University of Edinburgh's New College, and in 1991 was accepted as a candidate for ministry within the Church of Scotland. Having gained a Batchelor of Divinity with Honours in 1994, she completed her academic study with a MTh in Ministry in 1995 and then a Post Graduate Certificate in Pastoral Care in 1996. While at university she played an active role in the student community serving on the Divinity Students' Council for four years in various roles.
The final part of MaryAnn's training took place at St John's and King's Park Parish Church, Dalkeith where she was probationer assistant to the Rev. Alistair K. Ridland.
Part way through her studies, MaryAnn met and married her husband, Keith. They have two adult children and two cats.
MaryAnn is currently studying for Doctor of Ministry through Pittsburgh Theological College and the University of Edinburgh.