Matt Baines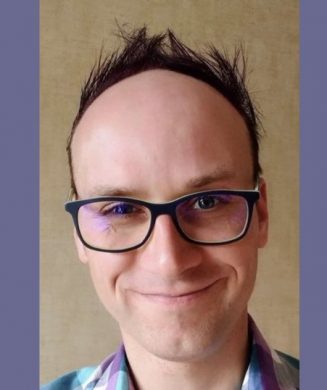 Matt lives in Edinburgh, and has been involved in work with children and young people for over 20 years. He splits his working life between supporting adults with learning disabilities and youth ministry development work for the United Reformed Church in Scotland, as well as working with the Abbey Church of Dunfermline.
In his  role Matt works with the youth organisations already associated with the church, hall and town centre of Dunfermline, and in the activities that happen in Crossford, engaging with the very many young people associated with the historic Abbey Church of Dunfermline. As part of the welcome offered to around 30,000 visitors each year, he is involved in developing a programme of events for children, young people and families. Recognising the historic significance of the building, Matt is exploring outreach projects that co-ordinate with school curriculums helping bring a classroom project to life.
Matt works with the Rev MaryAnn Rennie, minister of the Abbey Church, and members of the congregation. His role also includes working with some of the established partnerships with Historic Environment Scotland, Dunfermline Carnegie Library and Gallery, Abbot House and local schools, and creating some new friendships as well.
At the time of Matt's appointment, Joint Session Clerk, David Williams said, "We're very excited that Matt will be joining us and helping us to provide more support to young people and families in our community and visitors alike, especially as they seek to recover from COVID restrictions. Matt clearly has a lot to offer and we can't wait to for him to get started."
Matt Baines took up his role on March 1 2021.