Note that there may be a slight delay to the podcast playing after pressing play while the file buffers.
Healing the Whole Person
()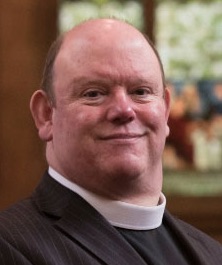 Right Rev Dr Derek Browning, May 13, 2018
Part of the
Visiting Preachers
series, preached at a
Special event
service
About Right Rev Dr Derek Browning:
Dr Browning was born in Edinburgh in 1962. He attended North Berwick High School before going on to Corpus Christi College, Oxford, where he read History and graduated with honours. He had considered a career as a BBC Radio announcer, but found himself called into Church ministry, and attended St Mary's College, St Andrews, where he graduated in Divinity with honours. Dr Browning specialised in Ecclesiastical History. He gained his doctorate from Princeton Theological Seminary in the United States in 1997, the first Church of Scotland minister to gain that degree from Princeton. Dr Browning served his probationary period as an assistant minister at Troon: St Meddan's, before being called to his first charge of Cupar Old Parish Church, in Fife in 1987, aged 25. He served as parish minister there for fourteen years. During that time Dr Browning was chairman of the Lighthouse, an ecumenical bookshop, coffee shop and resource centre. He was chaplain to Bell Baxter High School and Elmwood College, and honorary chaplain to the Fife and Forfar Yeomanry. Dr Browning was instrumental in establishing the K2 project – a joint project between the Church and Scripture Union providing a full-time youth worker in the three secondary schools in North East Fife. In 2001, he was called to his current parish in Morningside – the church where the funeral of former Labour leader John Smith took place in 1994.