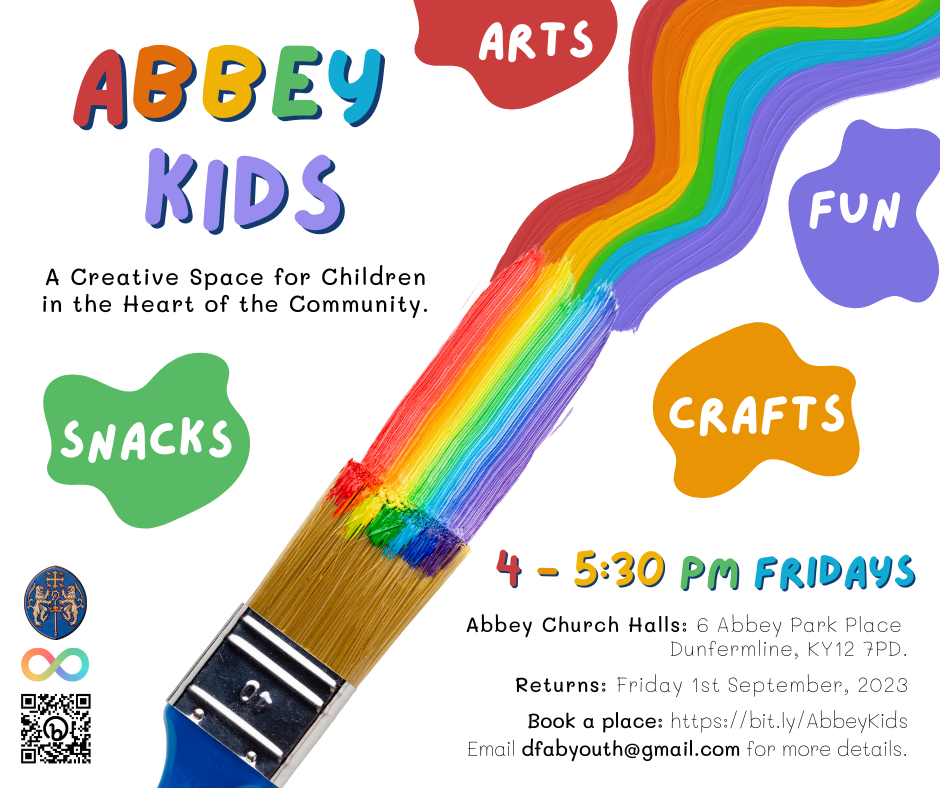 A Creative Space for Children in the Heart of the Community.
4 – 5:30 PM in the Abbey Church Halls.
Each week we will offer a variety of art and crafts activities both big and small, as well as a snack! The group is primarily aimed at Primary School Children, but the activities we offer are suitable for younger children with supervision, and you are welcome to bring your preschool child if you are happy to stay with them.