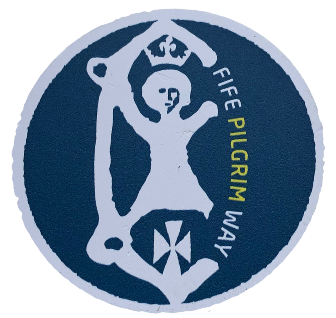 For hundreds of years Dunfermline has provided countless pilgrims with an inspiring destination. Its magnificent medieval abbey and current church is the burial place of many of Scotland's kings and queens, including King Robert the Bruce and Queen Margaret who was later made a saint.
As you walk the pilgrim way from North Queensferry you get your first view of The Abbey Church of Dunfermline from the Fleet Ground in Rosyth.  You can also see he distinctive bell tower of the medieval abbey and the present church tower with the lettering 'King Robert The Bruce.' when walking from Culross, Lochore Meadows and from Kelty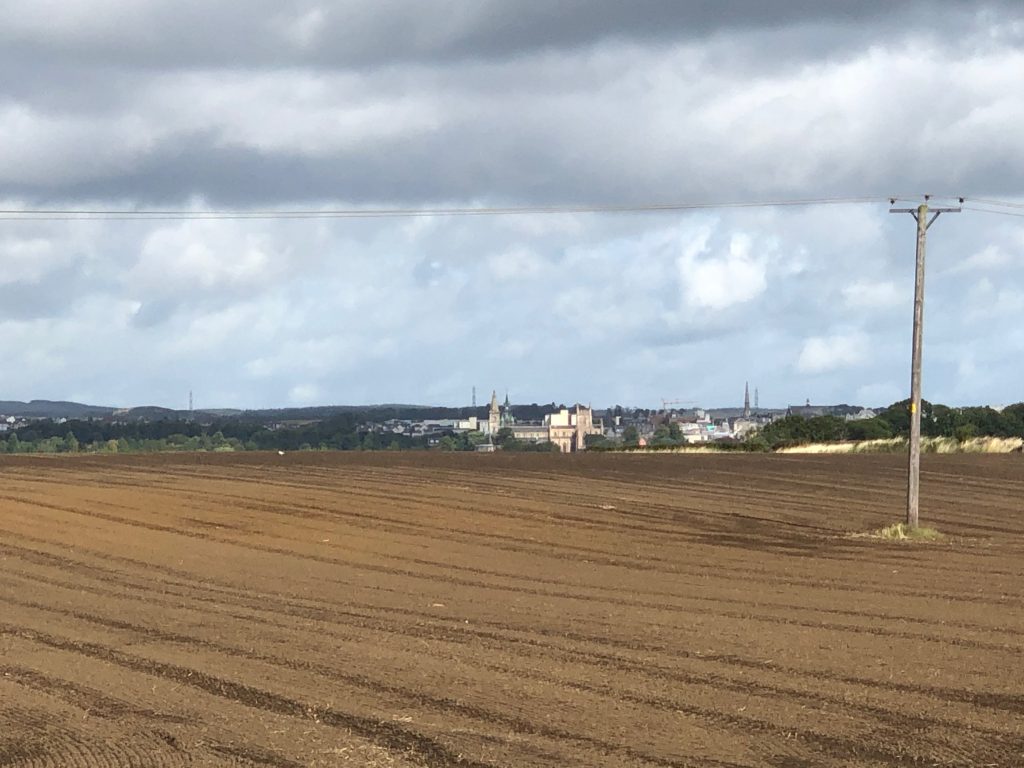 So, what can today's pilgrim way walkers expect when they arrive at The Abbey Church of Dunfermline? First of all, a warm welcome. Regardless of your beliefs you are welcome in our sanctuary for rest, contemplation and discovery.
Enjoy the calmness of our church space and take time to rest and enjoy the peace within and reflect on your walk. Our beautiful stained glass windows offer a meditative as well as a cultural focal point. We have windows commemorating the marriage of Queen Margaret to King Malcolm, King Robert the Bruce and a Carnegie window designed by Tiffany Studios in New York. The coat of arms of Queen Margaret and otherarmorial banners are on display. You can also discover the tomb of Robert the Bruce, view a model of his original tomb built c1329 and watch a video reconstruction showing its original location.
To avoid disappointment please book a time slot at least 24 hours ahead of your visit and check our opening hours. The church may also need to close at short notice for funerals, etc.
St Margaret
After her death, Margaret was made a saint. She died in 1093 and in 1249 the pope issued a decree that her canonisation should proceed. It is fitting that the Queen who helped to establish pilgrimage in Fife in death became one of its chief draws, with people travelling to Dunfermline to be near her grave.
Margaret came to live in Dunfermline at the royal palace in 1070 on her marriage to King Malcolm. She was a remarkable woman. It is thought she was born in Hungary and moved through several European courts before arriving in Scotland. As a young woman she had thoughts of following a life of religion and becoming a nun. She was well-educated, as capable as any man and introduced European trade and culture to the Scottish and English courts. The site of our current church is where 800 years earlier Queen Margaret had instructed an abbey to be built.